Healing Touch is working with 1 of the world most renowned Swiss skin care, Laboratoire sintyl's new Clinical Swiss Organics Collection. Through its desire to combine respect for nature and efficacy, the Laboratoire offers new perspectives in terms of care, this collection is totally pioneering in the world of cosmetics.. With 45 years of know-how on the functional properties of ingredients, it now offers a collection that transforms ordinary certified organic cosmetics into effective care thanks to the best of Swiss clinical expertise. Expect visible results after every treatment.
Clinical Swiss Organics offers personalization opportunities to meet the specific needs of each individual and to manage all skin alterations: acne, anti-aging, rosacea, loss of firmness, oxidative stress… Take advantage of the possibilities of synergies with the combination of salon treatments with home care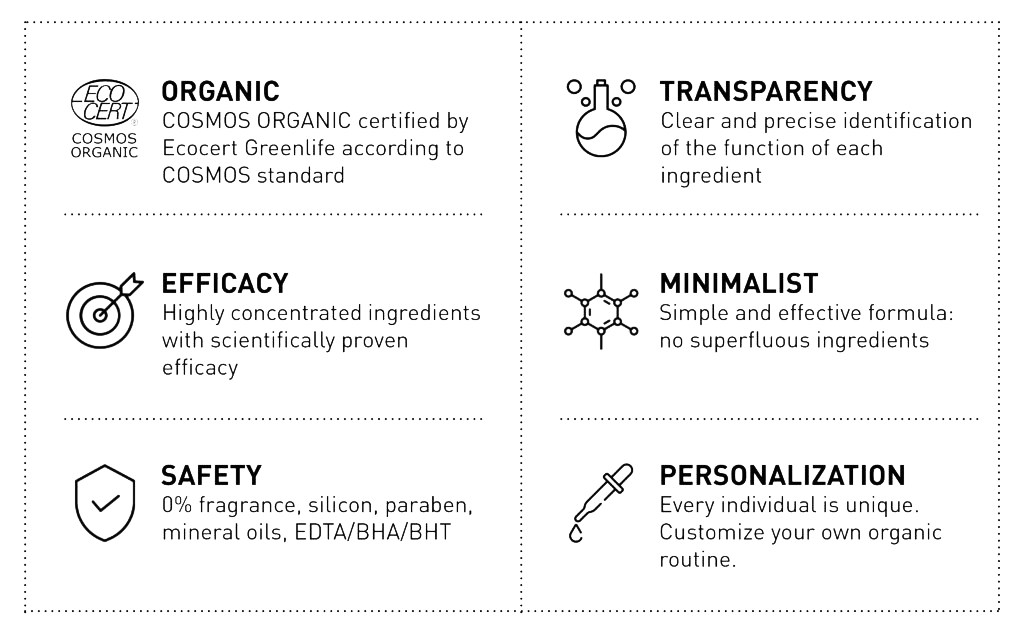 Clinical swiss organic treatment is a corrective skin treatment that can resolve a few skin issues within 1 treatment.
Rejuvenate and revive skin health
Raise collagen and elastin production
Reduce pore size
Reduce acne scars
Reverse signs of aging
Refine wrinkles and diminish fine lines
Regulates oil production
Treatment Procedures
Double cleanse
Eyebrow Trimming
Lymph Drainage
10% lactic acid peel
Hydro irrigation
Mask according to skin needs
Shoulder massage *
Mask Removal
Ending procedures
Balance – Skin lotion/toner
Correct – Serum
Hydrate – moisturizer
Protect – sunblock 
Not suitable to have blackhead removal during a peel session but conditions of skin clogs will reduce significantly when the skin return to its normal function.
* Results vary among individuals as every person's condition vary